Roman Glass Sterling Silver Round 925 Earrings Ancient Fragments Patina 200 B. C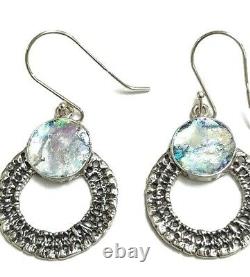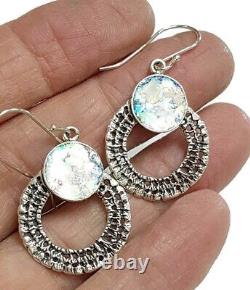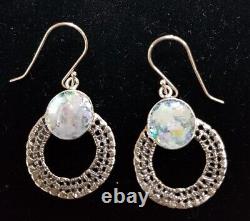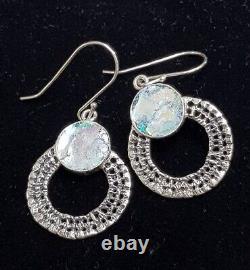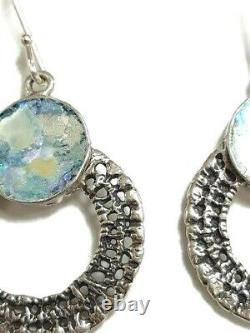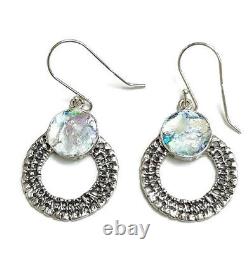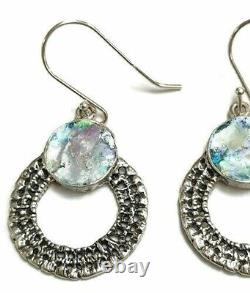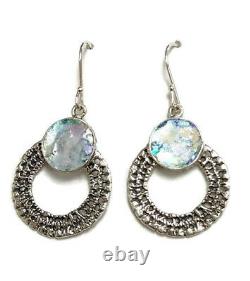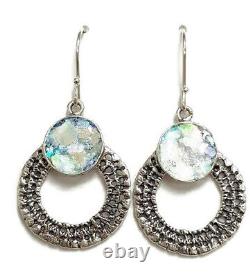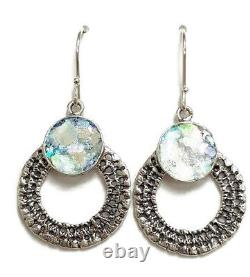 Roman Glass S/Silver Earrings 925 Ancient Patina 200 B. ROUND ROMAN GLASS ANCIENT FRAGMENTS 200 B. ROMAN GLASS FRAGMENTS HOLY LAND 2000 YEARS OLA.
A BEAUTIFUL CUT BY HAND ROMAN GLASS WITH BLUISH PATINA EARRINGS. STERLING SILVER 925 HOOK EARRINGS. ROUND SHAPE WITH ORGANIC TEXTURE.
LENGTH: 43.10 m"m / 1.696 ". WIDTH: 21.60 m"m / 0.850 ".
THE ROMAN GLASS 2000 YEARS OLD. WHEN THE GLASS MAKING INDUSTRY FLOURISHED IN THE EASTERN MEDITERRANEAN, ISRAEL WAS ONE OF THE MAJOR GLASS MAKING CENTERS OF THE ANCIENT ROMAN WORLD.
TODAY FRAGMENTS OF ANCIENT GLASS ARE DISCOVERED IN ARCHAEOLOGICAL EXCAVATIONS IN THE HOLY LAND. THE EARRINGS COMES WITH A GIFT BOX AND CERTIFICATE OF AUTHENTICITY.
TO PRESERVE PATINA DO NOT ALLOW GLASS TO COME IN CONTACT WITH WATER OR ANY LIQUID. HANDCRAFTED WITH LOVE IN ISRAEL. Your Satisfaction is very important to us.
Please return the product in the same condition you received it. SEE YOU AGAIN AND HAVE A GREAT DAY! 43.10 m"m / 1.696 ". 21.60 m"m / 0.850 ".