Black Satin Glass Sterling Silver Overlay Vase Tiffin Company Flowers 6-5/8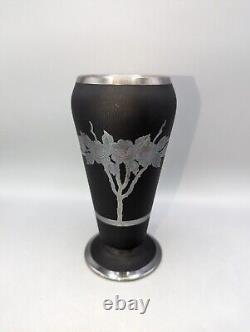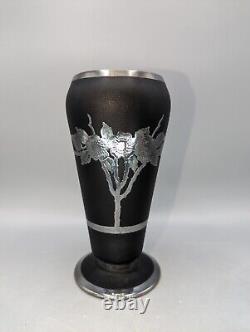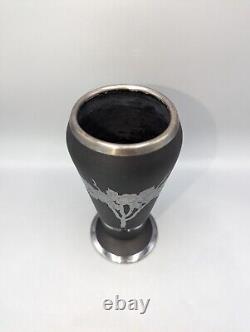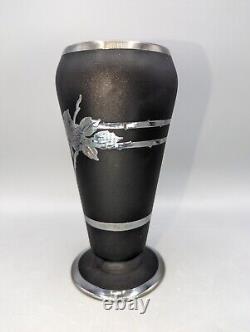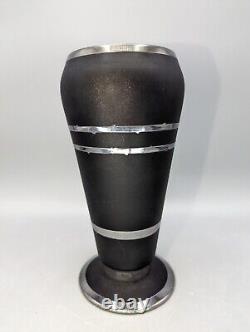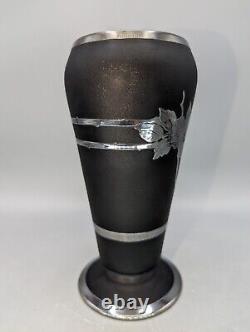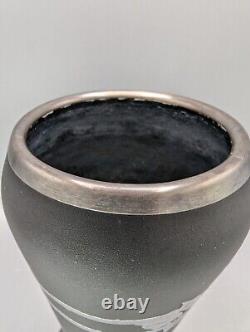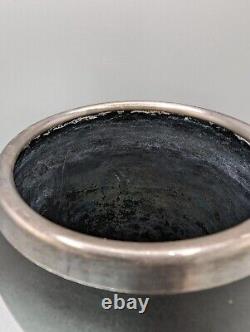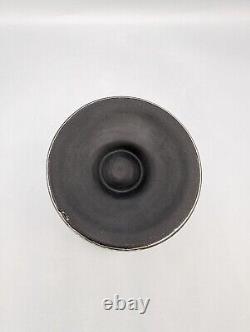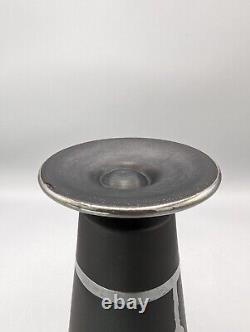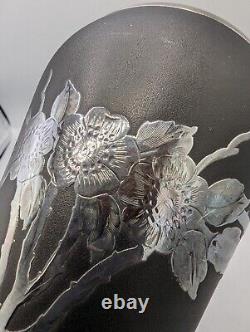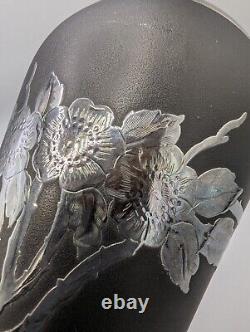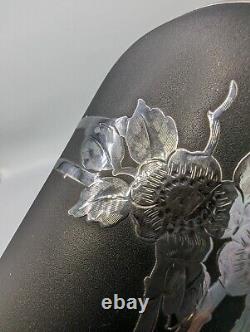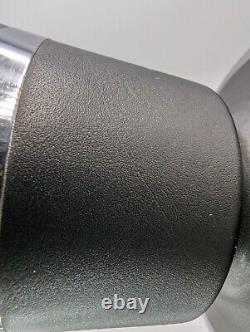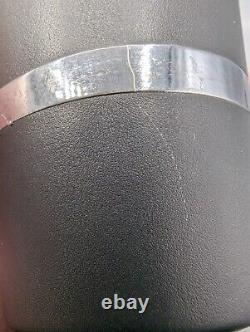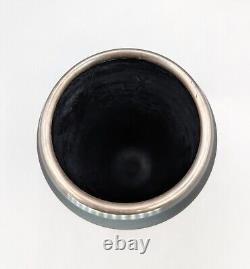 This exquisite vase by Tiffin Company is a true collector's piece. The black satin glass base is beautifully adorned with sterling silver overlay of floral pattern, which adds an elegant touch to any room. Handmade using traditional glassmaking techniques, this vase is a true testament to American craftsmanship. Perfect for all occasions, this medium-sized vase stands at 6-5/8 inches tall and 3-1/8 inches wide. The one-of-a-kind design features a stunning art deco style with a flower theme.
The limited edition vase is also waterproof, making it easy to care for. A must-have for any art deco enthusiast or collector.
A few scuffs to the glass as shown in the pictures, and water marks on the inside from use.