Sterling Silver Jewelry Ancient Roman Glass Unique Pendant Oval Design Necklace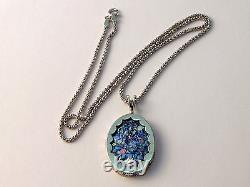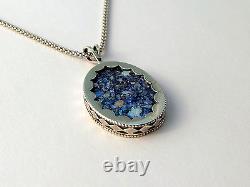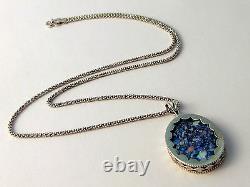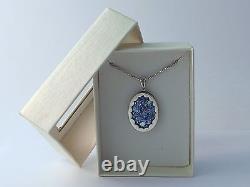 Beautifully designed Roman Glass & 925 Sterling Silver Oval Pendant. These oval-shaped Pendant combine iridescent Roman glass with a sterling silver braided chain for decoration.
The braided chain creating an interesting contrast between the glass, the shiny silver setting, and the decoration. The Roman glass is authentic, unearthed during archeological excavations in Israel. The oval shape is a great choice for a woman who prefers elongated shapes, rather than plain round or square. S pecial and unique desiagn....... B eautiful 925 Sterling silver handmade Necklace.......
N ot seen on every woman......... S pecial price directly from the silversmith......... Y ou can also order it in fine 9/14k gold, all you need is to contact me..... The jewelry will be packed in a gift box and includes the silver chain and certificate of authenticity. Do not get it wet with water avoid contact between the Jewelry and hairspray perfume or any cream!
Size: length: 24.65mm width: 18.80mm. And my goal is your 100% satisfaction guarantee! Please do not hesitate to contact me for any question at any time. I will get back to you within 12-24 hours.
Come visit us in the Jewish Quarter of the Old City near the Hurva Synagogue.