Vintage Emerald Green Sterling Silver Ornate Bracelet GORGEOUS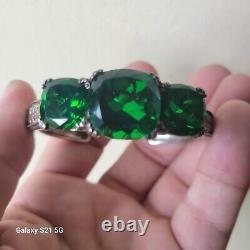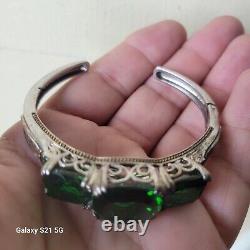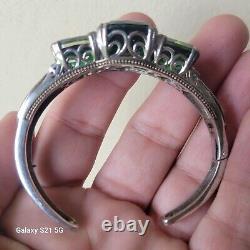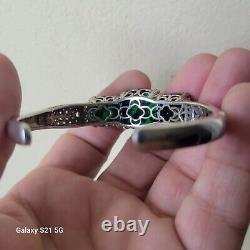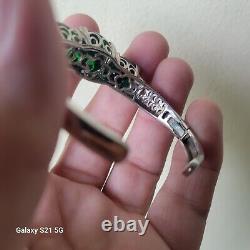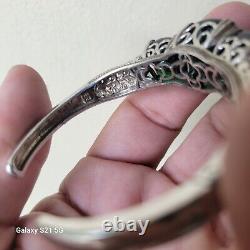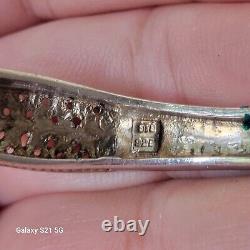 This vintage emerald green sterling silver cuff bracelet is a stunning piece of jewelry that will surely catch everyone's eye. The ornate design and exquisite craftsmanship make it a timeless beauty that can be worn on any occasion. The bracelet features three green glass gemstones that complement the sterling silver metal perfectly.
The bracelet is signed by the renowned Sterling brand and is made of high-quality 925 sterling silver. It is a fine piece of jewelry that is perfect for vintage lovers who appreciate artistry and elegance. This bracelet is a must-have for any jewelry collection and will make a great addition to any outfit.
Size: 6 1/4 including the gap.