Watson Jar American Antique Large Brilliant-Cut Glass ABC Sterling Silver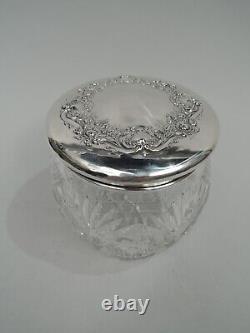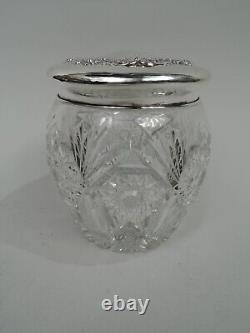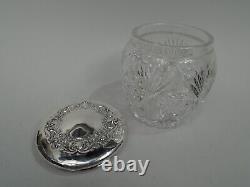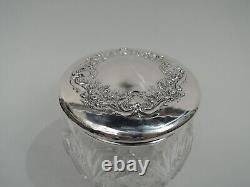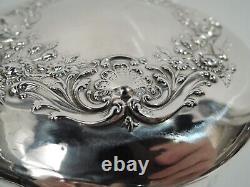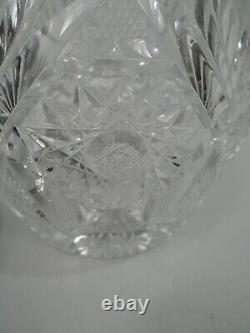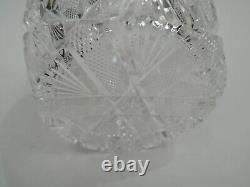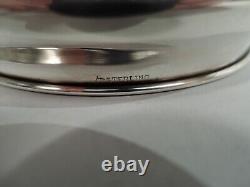 Large brilliant-cut jar with sterling silver cover. Round and curved with Stars, ferns, and diaper. Cover gently raised; on top repousse shell, scroll, and flower wreath (vacant center). Marked "Sterling" and maker's stamp.
Dimensions: H 6 3/4 x D 5 1/2 in. Weight (silver only): 2.5 troy ounces.