Ancient roman glass sterling silver necklace from Israel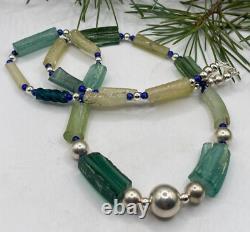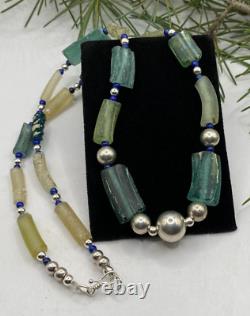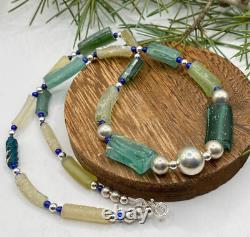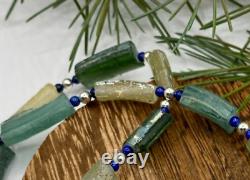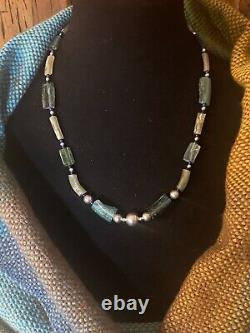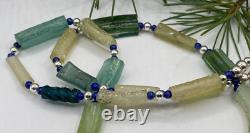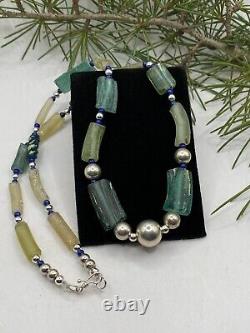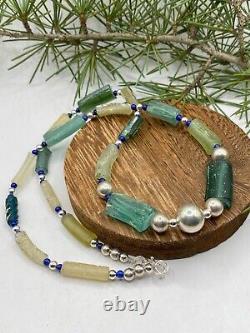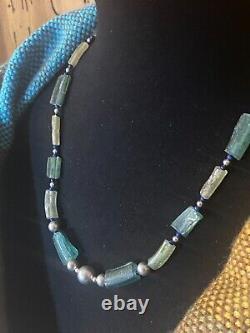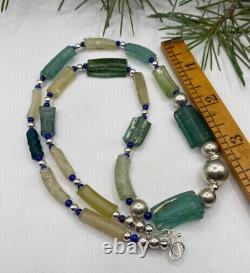 This is a beautiful piece of jewelry, finally combing sterling silver and ancient Roman Glass with sterling and lapis beads inbetween. The necklace is finished off with sterling hook and eye and is approx 22 long.
Lots of beautiful patina on this. All tested positive for sterling silver.